This is an archived article and the information in the article may be outdated. Please look at the time stamp on the story to see when it was last updated.
EDITOR'S NOTE: Cleveland police report this teen has been found safe.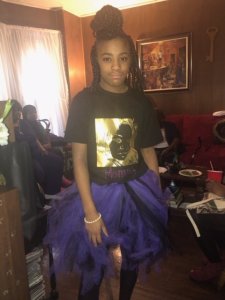 CLEVELAND, Ohio – The Cleveland Division of Police is asking for the public's help locating a missing teen.
Ajainah Ferguson was last seen at about 8:30 p.m. Tuesday at a home on East 84th Street in Cleveland. Police said the 13-year-old left after a family argument.
Ajainah has asthma and did not take her inhaler. She is 5 foot 2 and weighs 100 pounds.
Anyone with information is asked to call Cleveland police.