This is an archived article and the information in the article may be outdated. Please look at the time stamp on the story to see when it was last updated.
CLEVELAND-- Cleveland police on Friday released a photo of the person they say is wanted for trying to abduct a teenager on Tuesday.
They are trying to identify the suspect.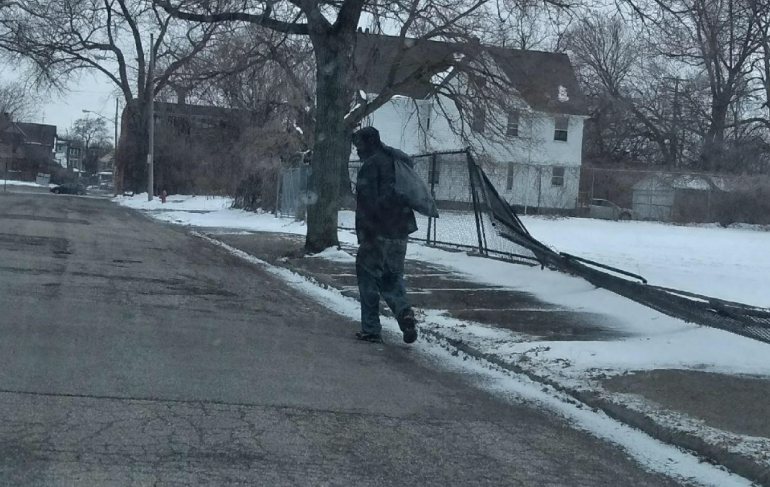 John Hay Early College High School student, Amirah Wilson, 15, was walking on East 81st Street at around 8 a.m. Tuesday to catch the RTA Healthline, only a block away on Euclid Ave., when she noticed  the "scruffy" looking man.
"He seemed off like something was wrong," Amirah told FOX 8's Suzanne Stratford.
She usually walks with her brothers, but was unable to that day.
She tried to avoid the man, but says he quickly attacked and grabbed her by the neck.
The man began dragging Amirah toward the back of a home, which is partially hidden by a fence.
Amirah's mother, Talibah Ahmad, had always encouraged her daughter to fight back and that's exactly what she did.
Amirah kicked the man as hard as she could in the groin and then ran back to their apartment building.
Amirah ran inside and slammed the door just in time, as the man ran up to the building.
Her mother called 911 and police began searching for the suspect who had a scruffy salt and pepper beard and was wearing a dark hoodie and jeans.
The entire family is still traumatized but speaking out to warn other parents and children to be extra careful.
Please call Cleveland police if you know anything about this incident or can identify the suspect.
Read more, here. Watch Suzanne Stratford's report from earlier this week in the video, above.