This is an archived article and the information in the article may be outdated. Please look at the time stamp on the story to see when it was last updated.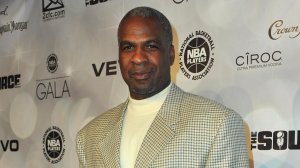 NEW YORK—Cleveland native Charles Oakley is out of jail on Thursday after being arrested inside Madison Square Garden on Wednesday. He was involved in a dispute with security officers during a game between the Knicks and the Clippers.
According to New York Police Department, the 54-year-old was charged with three counts of assault in the third degree, one count of criminal trespassing in the third degree and one count of causing a disturbance.
Police said Oakley is accused of punched three employees on his way out of the arena after being escorted out by security officials. The employees received minor injuries, but declined medical attention.
Oakley's attorney, Alex Spiro, is not commenting at this time about the incident.
The cause of the disturbance is not clear. It took place near where Knicks team owner James Dolan was sitting.
The New York Knicks released a statement about Wednesday nights incident.
"Charles Oakley came to the game tonight and behaved in a highly inappropriate and completely abusive manner. He has been ejected and is currently being arrested by the New York City Police Department.  He was a great Knick and we hope he gets some help soon."
Last fall, the street in front of John Hay High School was renamed in Oakley's honor. He attended the Cleveland high school before playing college basketball at Virginia Union University.
Oakley was drafted ninth overall in the 1985 draft by the Cleveland Cavaliers, but his draft rights were traded to Chicago.
More stories on Charles Oakley here