This is an archived article and the information in the article may be outdated. Please look at the time stamp on the story to see when it was last updated.
CLEVELAND–A local mother spent the weekend in a court battle in Broward County, Florida, to gain hospital visits with her adult daughter who was in custody of the Broward Sheriff's Office.
Lucy Moss said her daughter, Kristin Carare, 26, has struggled with a drug addiction that landed her in jail in March. She faces several drug possession charges.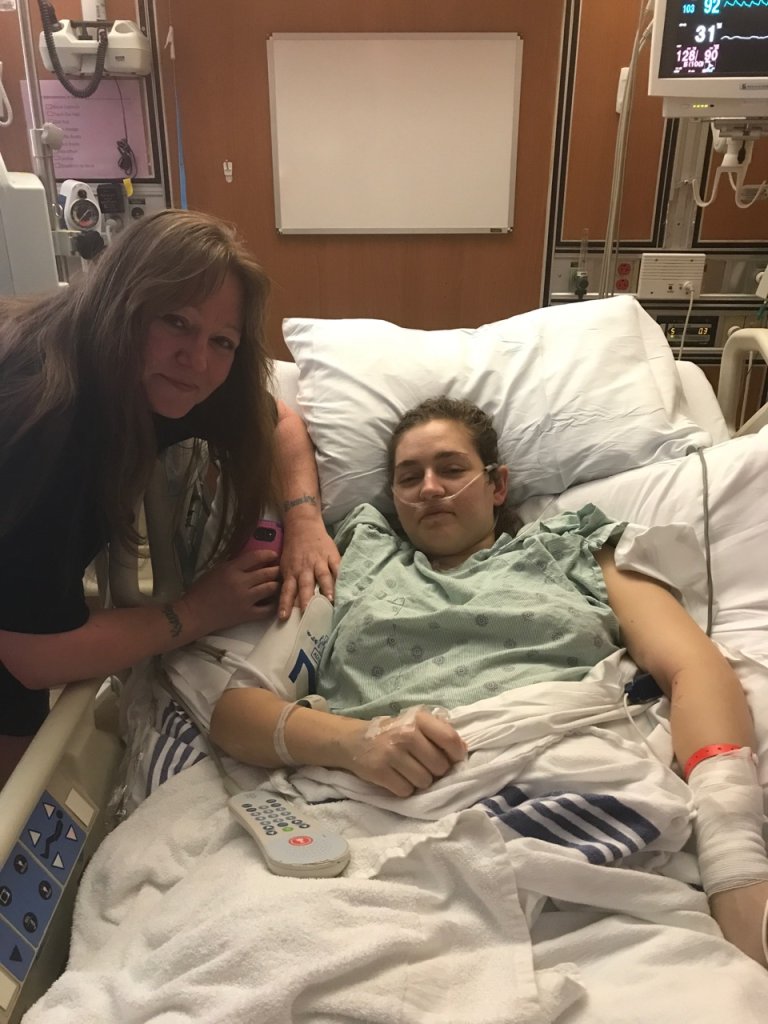 Moss was notified last week that her daughter was taken from the Broward County jail to a hospital and was on life support.
Moss borrowed money from relatives to get to Florida to be by her daughter's side. But once she got there, deputies allowed her two, hour-long visits and said if she returned to the hospital she would face trespassing charges.
"They told me it was for security reasons," Moss said. "I understand that, but I wanted to be by my daughter. I didn't want her to be alone. She was on life support. I was afraid she would die alone, shackled to a bed."
Moss contacted her daughter's public defenders and local civil rights attorney, David Malik, who told FOX 8, "It's disheartening to think that law enforcement in Broward County, Florida believe that they're exempt from the 14th amendment (to the constitution)."
A court hearing was held Monday and Carare, who remains hospitalized, was released from custody.
She said her daughter is still in serious condition with heart and other issues.
"I can now be with her and that's all I wanted," Moss said.
Moss also released the following statement to FOX 8, thanking everyone who has supported her.
"On behalf of my daughter Kristin and I we are extremely grateful for the outpouring of support from people all over the country. No mother should have to go through what I've just experienced these past several days. While we must all respect the rule of law, my daughter was in the care, custody and control of the Broward Sheriff's Office when she fell ill and nearly died. While my daughter lay in a hospital bed close to death, unable to breath without the assistance of machines, I was denied the most basic of human rights, the right to be with my child when she most needed me. With the help of my legal team we hope to get some answers to questions that have yet to be answered. How did my daughter become so sick in such a short period of time? Was she properly cared for when the Broward Sheriff's Office first became aware that she was in distress? And, why was my daughter denied the right to have her mother present at her bedside when she was close to death?

No mother should experience what I've just experienced, I am very grateful to the Broward Public Defender's Office, the Judges who issued the Court Orders, and the medical personel at Broward General Hospital who saved my daughter's life.

My daughter has a long rode ahead of her, and when she has healed from this ordeal she will then begin the long journey of recovery and of becoming a productive member of society.

Thank you all for your love and support."