This is an archived article and the information in the article may be outdated. Please look at the time stamp on the story to see when it was last updated.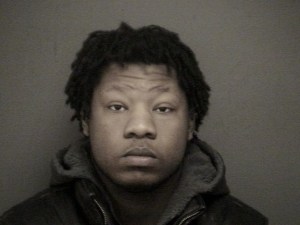 CLEVELAND- A man was found guilty on 95 counts for 19 Cleveland-area robberies in less than a year.
A Cuyahoga County jury convicted 22-year-old Johnnie L. Harris of Cleveland on 26 counts of aggravated robbery and 46 counts of kidnapping.
Prosecutors said Harris robbed bars, gas stations, pharmacies and convenience stores in Cleveland, Lakewood, Euclid and Eastlake. The crime spree lasted from October 2013 to March 2014.
Harris, who was known for wearing red shoes during his crimes, fired shots during at least seven of the robberies.
"We are grateful for the Jury's verdict as it puts an end to the reign of terror orchestrated by the 'Red Shoe Robber,'" said Assistant Prosecuting Attorney Ryan Bokoch in a news release on Wednesday. "This verdict would not have been possible without the hard work and collaboration of officers and detectives of the Cleveland, Eastlake, Euclid, and Lakewood Police Departments."
Harris' codefendants, Sharina Harris, 34, and Qwayvon Marshall, 25, pleaded guilty to aggravated robbery and kidnapping. They face at least eight years in prison. A third codefendant, 22-year-old Devon Johnson, will go to trial on Feb. 24. Prosecutors said these three served as lookouts, scouts and drivers.
Harris will be sentenced on Feb. 18.