This is an archived article and the information in the article may be outdated. Please look at the time stamp on the story to see when it was last updated.
CLEVELAND – Fire crews were called out early Saturday morning to battle a house fire on Cleveland's east side.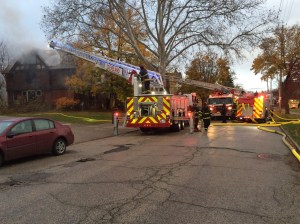 The fire began in the home in the 1600 block of East 82nd street shortly after 6 a.m. Additional crews were called out to fight the blaze. The house was occupied at the time, but Fox 8 was told that there were no injuries to the occupants.
The fire department has not issued a cause of the fire yet, Fox 8 and Fox8.com will have additional information as it becomes available.