This is an archived article and the information in the article may be outdated. Please look at the time stamp on the story to see when it was last updated.
CLEVELAND -- A Cleveland Clinic doctor on Saturday was denied re-entry into the United States upon returning from an overseas trip, the hospital system confirmed in a statement to Fox 8 News.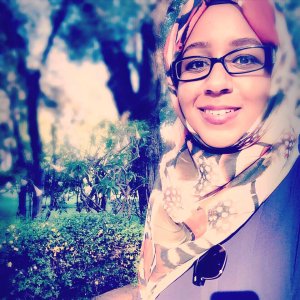 Dr. Suha Abushamma, an internal medicine resident and first-year trainee with the Clinic, was sent back to Saudia Arabia after being detained for roughly nine hours on Saturday at John F. Kennedy International Airport in New York City, a friend of Abushamma's -- who did not want to be named -- told Fox 8 News reporter Maia Belay.
The friend, who is also a doctor at the Cleveland Clinic, added that Abushamma is a Sudanese citizen, but was visiting family in Saudia Arabia when she heard about President Trump's immigration plans. She allegedly tried to race back to the U.S., but the order was already in place by the time she landed.
The incident happened just one day after President Donald Trump issued the executive order to limit immigration from seven Muslim-majority countries into the United States.  Later that evening, U.S. District Judge Ann Donnelly issued an emergency order temporarily barring the U.S. from deporting people from nations subject to President Donald Trump's travel ban.  Abushamma's plane took off just before Judge Donnelly's ruling, according to her friend.
Abushamma came to Cleveland on a work visa six months ago.  When she was held at JFK, she was reportedly given two options by immigration officers: Withdraw her visa and wait 90 days to apply again, or involuntarily have her visa revoked, banning her from the U.S. for five years.
The Cleveland Clinic released the following statement on Sunday regarding Dr. Abushamma:
"Recent immigration action taken by the White House has caused a great deal of uncertainty and has impacted some of our employees who are traveling overseas. We are fully committed and actively working toward the safe return of any of our employees who have been affected by this action."
A Facebook page has been created in the doctor's name to garner support for her return back to Cleveland. Organizers of the page say Dr. Abushamma has a legal work visa to live and work in Cleveland.
Meanwhile, a rally on Sunday at Cleveland Hopkins Airport is one of many planned across the nation in protest of President Trump's executive order.  The rally, which is scheduled for 2 p.m., has interested more than 1,500 people.
**More on President Trump's immigration ban, here**
**This script was updated on Feb. 1 to reflect that Dr. Suha Abushamma had been detained for "roughly 9 hours," according to a lawsuit. Information previously given to FOX 8 News stated she was detained for 10 hours.