This is an archived article and the information in the article may be outdated. Please look at the time stamp on the story to see when it was last updated.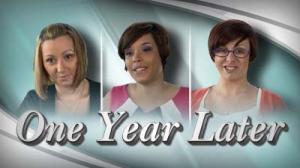 CLEVELAND– Police in Cleveland are sending out a message one year after Michelle Knight, Amanda Berry and Gina DeJesus were rescued from Seymour Avenue.
On its Facebook page, police said, "Keeping the focus on missing persons cases must be the priority for law enforcement and for the community overall. Policing is a partnership and citizen involvement is paramount in these investigations. We must all take responsibility for one another and look for information that could bring a loved one back to their family. Stay involved in your community. When you question something, make that call! When you see something, say something."
Police said Michelle, Amanda and Gina's rescue brought missing person cases to the forefront and highlight other investigations that remain open.
Read their entire Facebook post below:
After the women were rescued, we here at FOX 8 launched a project in hopes of finding missing people here in Northeast Ohio. We feature a missing person each weekday both on-air and here on FOX8.com. *Click for more*