This is an archived article and the information in the article may be outdated. Please look at the time stamp on the story to see when it was last updated.
CLEVELAND - One man wanted for the shooting death of a former college football player has been arrested, but police are continuing to search for another suspect.
Barry Blevins, 30, was arrested on homicide charges in December in connection with the October 2014 shooting that killed David Garret.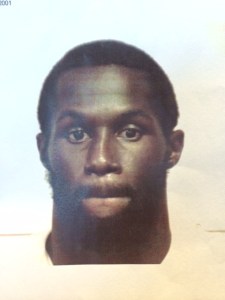 Jean Blevins is still on the run, but police have issued a warrant for his arrest.
The men are accused of shooting David Garret in the chest outside Lavish Ultra Lounger on West 117th Street in Cleveland on Oct. 11, 2014. Police said there was a fight inside the club that continued in the street.
Garret was taken to an area hospital, where he was pronounced dead.
Garret played football at Harvey High School in Painesville and Kansas State University, where he earned all-Big 12 honorable mentions in 2010 and 2011. The 26-year-old played arena football in 2013.
His grandmother said their family will not rest until justice is served.
"I'm going to see it until the end. I'm not going to stop. I am not going to stop," Dorothea Garret said. "My family, we going to keep pushing the issue until justice is done."