This is an archived article and the information in the article may be outdated. Please look at the time stamp on the story to see when it was last updated.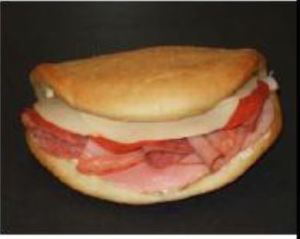 PITTSBURGH– Giant Eagle wants to let customers know about two items it's voluntarily recalling.
The supermarket chain said its Giant Eagle brand Little Italy Paninis, which are sold from the Prepared Foods department inside the store through March 23, 2015, are being recalled due to an undeclared egg allergen.
The store said people who have an allergy or sensitivity to eggs run the risk of "serious or life-threatening allergic reaction if they consume these products." The product is safe to eat for those without egg allergies.
The paninis were sold in stores in both Ohio and Pennsylvania.
The UPCs are:
 97525 20399 Little Italy Panini, Cold
07369 20399 Little Italy Panini, Hot
The second item being voluntarily recalled is Japanese Breaded Cod Fillets, sold in the seafood department of the store. It's due to an undeclared soy allergen. Giant Eagle said people who have an allergy or sensitivity to soy could become seriously ill if they eat it. People not allergic to soy can still eat it.
All lot codes up to and including March 26, 2015 are recalled.
The UPC is:
There have been no reports of illnesses with either product at this time.
Customers with an egg or soy allergy who have purchased the products are asked to throw them out or return them to their local Giant Eagle or Market District store for a refund. If you have questions, you're asked to call Giant Eagle Customer Care at 1-800-553-2324 Monday through Friday 9 a.m. to 9 p.m. EDT.