This is an archived article and the information in the article may be outdated. Please look at the time stamp on the story to see when it was last updated.
TWINSBURG, Ohio -- One of the people killed by police officers after leading them on a 25-minute chase was laid to rest on Saturday, the day before is 44th birthday.
Timothy Russell died on Thursday, Nov. 29, when 13 officers fired 137 rounds at his vehicle.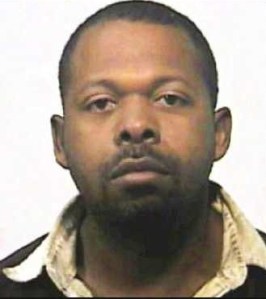 Visitation and a service for Russell were held at the Sanctuary of Praise in Twinsburg.  A burial ceremony followed at Crown Hill Memorial Park.
Michelle Russell recalled her brother as a man of great faith.
"My brother loved the Lord.  Most people who know him know.  Because that's all he ever talked about was God," Michelle Russell told Fox 8 News.
Timothy Russell, of Maple Heights, was driving the vehicle the night of the deadly pursuit.
"Everybody will never know why he ran, because he didn't have to run," said Glenn Harper, a friend.
The chase began outside of the Justice Center in Cleveland when a police officer thought he heard a shot being fired in his direction from Russell's vehicle.
The chase ended in East Cleveland.
Also in the car was 30-year-old Malissa Williams.  She, too, was killed.  Her family attended Russell's funeral.
No gun or shell casings were found in the suspects' vehicle, leaving both the community and law enforcement with many unanswered questions.
"We don't understand why things happen, the way that they do happen.  But, just know that God is in control," said Tanya Maxwell Osagie, a family friend who attended the funeral.
Among other leaders, Cleveland Division of Police Chief Michael McGrath faced a heated crowd at a forum on Thursday.
"If the police were wrong, they were wrong.  If the victims were wrong, then they were wrong, but I'm gonna get you an answer.  It's gonna be fast and it's gonna be true," McGrath promised.
The police officers involved were placed on restrictive duty.
"We have veterans saying that this is probably the most traumatic event they have ever done in their career," said Cleveland Police Union President Jeff Follmer. "Probably the worst case scenario they have ever gone through."
Follmer said the officers believed the suspects were armed with a gun.  He added the suspects' vehicle "violently rammed a police car and almost struck an officer."
"It's a tragedy for sure.  For everybody, including the police officers and everybody involved," said Harper.
The investigation is being conducted by the East Cleveland Police Department, the Cuyahoga County Sheriff's Department and BCI.
(Fox 8's Maria Scali contributed to this report.)
*Click here for additional coverage on the chase and investigation ...