This is an archived article and the information in the article may be outdated. Please look at the time stamp on the story to see when it was last updated.
CLEVELAND —  Ariel Castro was charged with kidnapping and rape, authorities announced during a press conference on Wednesday. He's set to appear in court Thursday morning.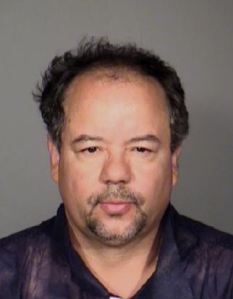 Authorities said that Ariel's brothers, Pedro and Onil Castro, will not be charged in the case. Cleveland Division of Police Deputy Chief Edward Tomba said there are no facts that indicate the other two men were involved.
Police said Pedro and Onil were taken into custody because they were with Ariel during the time of the arrest.
Ariel Castro is accused of kidnapping Amanda Berry, Gina DeJesus and Michelle Knight and holding them hostage for years in his Seymour Ave. home in Cleveland.
Documents released Wednesday revealed Castro lured Michelle into his vehicle in 2002; then Amanda in 2003; and Gina in 2004.  After he allegedly kidnapped them, the documents claimed he took the victims back to his home on Seymour Ave.
Deputy Tomba said nothing leads authorities to believe that the women knew Ariel Castro before the kidnappings.
Tomba said the three women never left the property; but the two times they did leave the house to go to the garage, they were in disguise.
CLICK for continuing coverage.