This is an archived article and the information in the article may be outdated. Please look at the time stamp on the story to see when it was last updated.
WADSWORTH, OH — Police arrested the man they believe is responsible for carjacking a woman at a gas station, then running her over with her own car.
Antoine D. Petty was arrested Wednesday and charged with robbery, a felony of the second degree. He was taken to the Medina County Jail, according to Wadsworth Police.
Store surveillance cameras captured the suspect inside the store on May 12 where employees said he had been hanging around for about an hour, offering some of their customers money in exchange for a ride.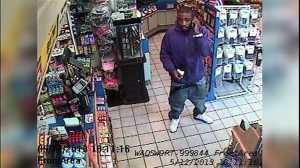 An employee said the suspect appeared to be waiting near the pump where the victim was filling up, before jumping in the front of her Toyota Corolla and taking off.
The blue 1998 Toyota Corolla has not yet been recovered. Police believe the car is in the Akron area and has an Ohio license plate of DPV6212.
Anyone with information should contact Wadsworth Police.
For more on this story, click here.