This is an archived article and the information in the article may be outdated. Please look at the time stamp on the story to see when it was last updated.
CANTON, OH -  The Canton police department is investigating a shooting that took the lives of two brothers early Saturday morning.
Police believe the shooting occurred shortly before 6 a.m. in the 1600 block of 10th Street NE. Christopher Trent, 42, and his brother Allen, 40,  were shot multiple times and pronounced dead at the scene. Both men lived in Canton.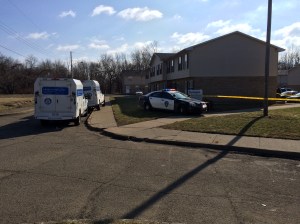 The Ohio Bureau of Criminal Investigation is working with the local police on this.
Anyone with information on  these homicides is asked to call the Canton Police Detective Bureau at 330-489-3144 or 330 649-5800. Police remind the public that they can also send an anonymous tip using tip 411 and starting your message with the word CANTON.