This is an archived article and the information in the article may be outdated. Please look at the time stamp on the story to see when it was last updated.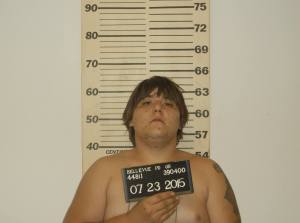 BELLEVUE, Ohio — A burglary suspect fell through an attic floor after hiding from police Thursday afternoon.
At the time, Bellevue police were executing a search warrant at a home in the 100 block of Grove Street in connection with a Monday burglary on Crystal Court.
Suspect Dustin Bean, 25, was found hiding in the attic under insulation. While attempting to crawl out, police say Bean fell through the attic floor to the first floor of the house.
He then ran into the basement and attempted to hide from police again.
Bean was found and arrested. He faces charges of resisting arrest, burglary, forgery and theft of drugs along with several theft and theft from the elderly charges in connection with the Monday burglary.
Most of the items reported stolen in that burglary have been found or accounted for, police say.