This is an archived article and the information in the article may be outdated. Please look at the time stamp on the story to see when it was last updated.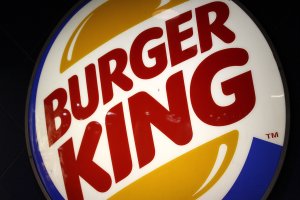 NEW YORK (CNNMoney) — Burger King is adding hamburgers to its breakfast menu.
A Burger King spokeswoman told CNNMoney on Thursday that 5,000 of its restaurants will participate in its new program, called Burgers at Breakfast.
The new menu will include a variety of Whopper sandwiches, cheeseburgers and chicken sandwiches as well as French fries and apple pie.
Burger King wouldn't say when it will begin offering burgers for breakfast.
This is the latest salvo in the fast food breakfast wars. Burger King competitor McDonald's does not have hamburgers on its breakfast menu, but the company has considered expanding its breakfast menu hours to try and correct a slump in sales.
McDonald's also wooed customers during breakfast hours last month with free coffee for two weeks.
Taco Bell starting serving breakfast in March and introduced the Waffle Taco, a breakfast sandwich wrapped inside a waffle with syrup.
Burger King is also testing a Chicken and Waffle Sandwich.
Meanwhile, fast food workers are preparing to strike in 150 cities.