This is an archived article and the information in the article may be outdated. Please look at the time stamp on the story to see when it was last updated.
AVON, Ohio- The 2015 St. Jude Dream Home is taking shape. Crews from S.N.A.P. Construction started pouring the foundation Monday. For the third year in a row, the house is being built in the Red Tail Golf Course community in Avon.
Buckingham Homes is proud to build the dream home with help from a number of different area businesses.
Save this date: Our ticket sell-a-thon is March 19. For $100, you will have a chance to win the Dream Home, a $10,000 hot tub from Litehouse Pools and Spas, a car from Nick Abraham Auto Mall, and many more prizes.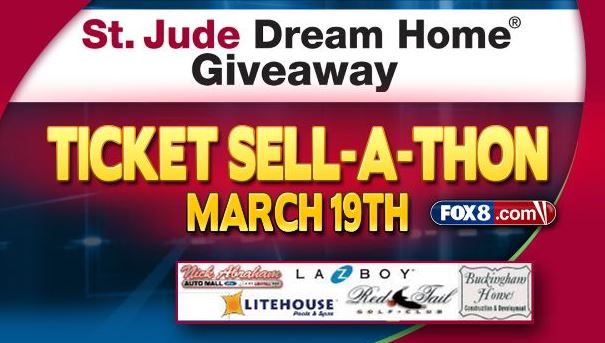 With your chance to win, you are helping St. Jude Children's Research Hospital find cures for children living with cancer.
*Click here for continuing coverage on the 2015 St. Jude Dream Home*
*Click here for dozens of stories on St. Jude Dream Home 2014, including last year's Dream Home winner*
Click here to read the St. Jude Dream House rules