This is an archived article and the information in the article may be outdated. Please look at the time stamp on the story to see when it was last updated.
WEST SALEM, Ohio– No one was seriously injured when a car crashed into a buggy in Wayne County.
It happened on state Route 42 near the Ashland County line on Tuesday.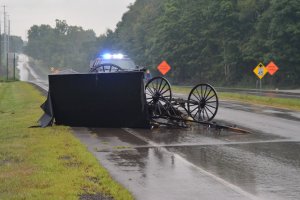 The Ohio State Highway Patrol said a 76-year-old man wasn't paying attention and rear ended an Amish buggy.
The 38-year-old in the buggy and his horse suffered minor injuries.
The driver of the car was cited for assured clear distance, the patrol said.