This is an archived article and the information in the article may be outdated. Please look at the time stamp on the story to see when it was last updated.
BRUNSWICK, Ohio– The Brunswick City School District is encouraging parents to talk to their children about suicide after the release of the Netflix series "13 Reasons Why."
The series is based on the 2007 novel of the same name by Jay Asher and tells the story of a high school girl who leaves behind cassette tapes following her suicide. The entire season was released on Netflix on March 31.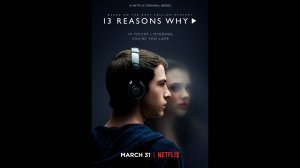 The Brunswick City School District said the show could be a trigger for students who are already struggling. Officials also warn parents about the mature language and content of "13 Reasons Why."
"Students who hear about, or watch this series may feel confused as a result of how the series addresses topics such as bullying and depression," the district said on Tuesday.
"We encourage you to have a conversation with your child(ren) about the seriousness of mental health issues. Encourage them to reach out to any adult when they are feeling overwhelmed."
"It really should be talked about. All these missed opportunities, all these ways that someone could've helped her or she could've helped herself," University Hospitals Clinical Psychologist Carolyn Ievers-Landis said of the show's main character.
Ievers-Landis said she's concerned the series romanticizes suicide and could inspire vulnerable children to consider it. She suggested parents be aware of shows their children are watching and start a conversation. Netflix this week also began a campaign encouraging parents to watch shows their children are watching and discuss them.
"I think as a parent you could bring it up and say you've heard of this, and that you're concerned that there's so many ways she could've gotten help and then gone on and lived her amazing, wonderful life," she said.
New Albany-Plain Local School District, near Columbus, also sent a letter home to parents about "13 Reasons Why." Counselors said the show oversimplifies suicide and does not address mental health.
**Click here for more information on suicide prevention**
Netflix issued the following statement about the recent concerns:
"We've heard from our members that 13 Reasons Why has opened up a dialogue among parents, teens, schools and mental health advocates around the intense themes and difficult topics depicted in the show. We knew the material covered sensitive topics, as the book did when it was published in 2007, and we worked with mental health experts to show how these issues impact teens in real and dramatic ways. With this in mind, we gave the series a TV-MA rating, added explicit warnings on the three most graphic episodes, produced an after show, 'Beyond the Reasons,' that delves deeper into some of the tougher topics portrayed, as well as created a global website to help people find local mental health resources. Entertainment has always been the ultimate connector and we hope that 13 Reasons Why can serve as a catalyst for conversation."