This is an archived article and the information in the article may be outdated. Please look at the time stamp on the story to see when it was last updated.
BRUNSWICK, Ohio– LeBron James is our hometown hero. Or should we say, "homegrown hero?"
Mapleside Farms in Brunswick unveiled its Cavs-themed corn maze on Thursday. The seven-acre maze features King James, "Believeland" and the Larry O'Brien Trophy.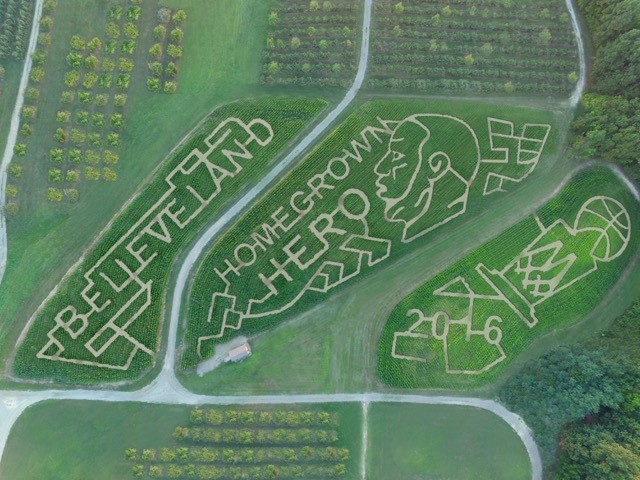 "What LeBron, Kyrie, Kevin and the entire Cavs team just accomplished for this entire region was incredible. Truly an inspiration in so many ways," owner Greg Clement said in a news release.
He said his sons, ages 16, 13 and 8, immediately suggested the Cavaliers for this year's maze.
"Could we really honor anything else? No way," Clement said.
Mapleside Farms is located on Pearl Road. The maze opens on Sept. 10.