This is an archived article and the information in the article may be outdated. Please look at the time stamp on the story to see when it was last updated.
CLEVELAND –  Fox 8 meteorologist Scott Sabol has vowed to bring the Cleveland Browns good luck this season by growing his beard out until they win a game.
Um….as of today that beard is in absolutely no danger of being cut…or even trimmed. The Browns lost their ninth game of the season to the Dallas Cowboys bringing their record to a beard-friendly, winless 0-9.
For the record, Sunday's loss was day #59 of the beard growing.
If the Browns don't win at all, Scott says he'll grow his whiskers out through the end of the season.
Scott's superstitions have pushed him to grow his beard out many times over the years.
One winter, he vowed not to shave until the temperature went above 60 degrees. (He waited 74 days.)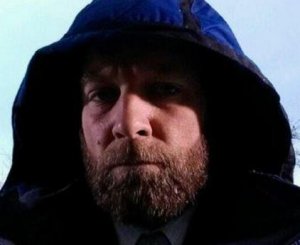 Last year he vowed to keep his beard growing as long as the Cleveland Cavaliers kept winning. (They obviously did).
For more on Scott's 'Beard Chronicles,' click here.