This is an archived article and the information in the article may be outdated. Please look at the time stamp on the story to see when it was last updated.
BROOKLYN, Ohio - A Brooklyn teen is finally able to reunite with her family after nearly a month of being held against her will in Missouri.
Alexis Boroviak finally came home Thursday night after she flew back from Missouri where she was being kept by Chris Schroeder's home for more than three weeks, according to authorities.
"She's tired, it's been overwhelming, even the flying home and being shuffled through the airport," said Britton Ramsey, stepfather.
"I talked to her about an hour and a half on the phone last night.  It was long enough for us to get past the crying and start the laughing," said Ramsey.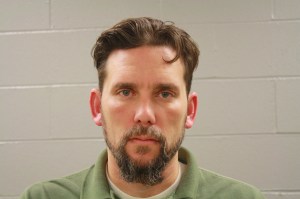 Schroeder has been officially charged and is being held at a Missouri jail on $10,000 dollars bond.
Alexis told the FBI agent that she met Schroeder through an Internet chat forum, sometime in October or early November. She said she told Schroeder she was not happy at home and that is when he offered to pick her up and help her. Alexis said she told Schroeder during one of their chats that she was only 15.
Once picking her up and taking her to Missouri, Alexis told authorities she wanted to leave but was afraid of Schroeder.
When police found Alexis, Schroeder told police he thought she was 18 and that someone else had brought her to Missouri from Ohio.
Police searched Schroeder's vehicle, finding a McDonald's receipt from Ohio. Schroeder had also received a traffic ticket in Ohio and it was dated November 8.
Several vigils were held for Boroviak by her friends and family while she was missing, and actor Nicolas Cage held her missing poster for a photo while filming a movie in Lorain County.
Alexis is now home in the arms of her family.
"We are just going to hang out as a family. We have Thanksgiving going on in there. She requested turkey and cheesesticks. We are just going to talk, hang out, and not talk about the details," said Ramsey.
Continuing coverage here.