This is an archived article and the information in the article may be outdated. Please look at the time stamp on the story to see when it was last updated.
BROOKLYN, Ohio-- After two days of lemonade sales, three young boys raised more than $5,000 to help the family of a Cleveland officer.
The boys had a goal to raise $4,000 and when they fell short of it Saturday, they decided to work some more. On Sunday, they raised enough and surpassed that goal.
Michele Trank's two boys, Gideon and Josiah, and her nephew, Matthew, operated the lemonade stand to raise money for the family of Cleveland Officer Vu Nguyen.
Trank said first responders are heroes to the boys and it was their idea to help.
FOX 8 was sent video from the Sea of Blue, showing the boys giving the money and hugs to Cleveland officers.
Officer Nguyen died Friday night at the Cleveland Clinic. He collapsed during a training exercise Monday.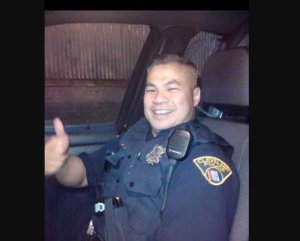 Mary Jo Graves, Sea of Blue founder, says she is amazed at the generosity and kindness of the boys.