This is an archived article and the information in the article may be outdated. Please look at the time stamp on the story to see when it was last updated.
SPRINGFIELD TOWNSHIP, Ohio-- The Summit County Medical Examiner's Office identified the boy who drowned in Springfield Lake on Saturday.
The boy's mother called for help at about 5:30 p.m. to report her son was missing from Springfield Lakefront Park. Police said he was last seen 45 minutes earlier playing with ducks.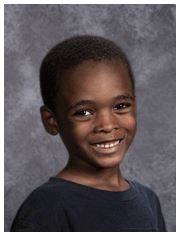 The dive team was in the water minutes later searching for the boy, who was found submerged about 30 feet from shore.
The victim was identified on Monday as 8-year-old Brandon Kitts. The medical examiner's office said there were no signs of injuries and his death appears to be an accidental drowning.
An Akron Public Schools spokesman said Kitts was a student at Portage Path Community Learning Center. He is one of three students in the district to lose their lives this weekend.
On Friday, two high school students were killed in a crash with an Akron fire truck.