This is an archived article and the information in the article may be outdated. Please look at the time stamp on the story to see when it was last updated.
NILES, Ohio-- Students at Niles McKinley High School will no longer be allowed to carry books in backpacks.
Administrators at the district, which is about 65 miles southeast of Cleveland, banned backpacks a day after a student was removed from class after that person was heard talking about school shootings.
School officials say police investigated the incident and found there was no threat made to the schools.
"We are taking a proactive approach," said Niles City Schools Superintendent Ann Marie Thigpen. "It's a small step but we want to do whatever we can to help students feel safe."
Niles Board of Education member Tony Perrone said he agrees with the decision.
Thursday was the first day students were no longer allowed to bring backpacks to school.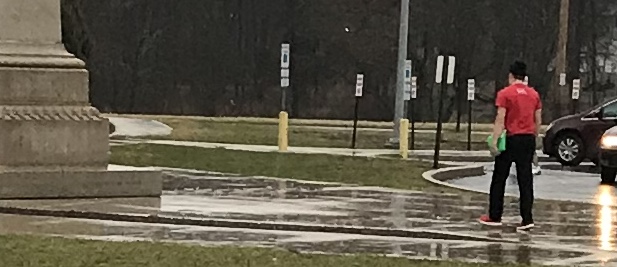 Students will only be allowed to carry "small purses" and lunch boxes.
The district has had a backpack ban in the past. Thigpen said she doesn't know how long the ban will last.
"I agree 100 percent," said Rhonda Campbell, who has a child at the school. "We need to do whatever we can to keep our children safe. They are scared and we are too."
Many parents said the recent school shootings have made many students afraid to attend classes.
Some students we talked to said they understood the decision, and just worried about making it to classes on time because they would have to run back to their lockers during breaks.
"We will give them extra time," Thigpen said.