This is an archived article and the information in the article may be outdated. Please look at the time stamp on the story to see when it was last updated.
LAKEWOOD, Ohio -- The Lakewood Police Department released the name of the man who was arrested for murder in connection with a woman's body found in her closet.
Johnny L. Johnson, 56, of West 117th Street, was being held at the Lakewood City Jail on no bond pending an arraignment.
He was served formal papers charging him with murder.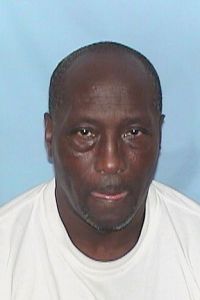 Police arrested him in Maple Heights Thursday after reports he had been seen with the victim prior to her being reported missing.
The woman's identity has not been released.
Friends say they last saw her around Aug. 20.
Her building manager contacted police on Aug. 30 when she had not been seen for some time.
Police checked the apartment, which they said was neat and orderly except a cat had urinated and defecated throughout it.
A formal missing person report was filed by the woman's friends on Wednesday.
At that time police checked area hospitals because she has known medical and substance problems.
They followed up at her apartment again on Thursday where her body was found in the closet.
According to Lakewood police, Johnson had been in the hospital for medical treatment for about 10 days and was released Thursday.