This is an archived article and the information in the article may be outdated. Please look at the time stamp on the story to see when it was last updated.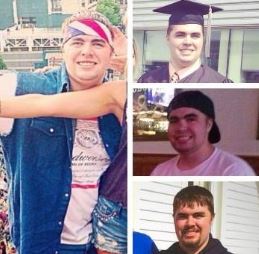 NEW RUSSIA TWP., Ohio -- Authorities announced on Tuesday that the body of a man discovered at Republic Services Landfill in New Russia Township Tuesday is Cory Barron.
The 22-year-old from Fremont disappeared from the Jason Aldean concert at Progressive Field on Friday. Family members reported him missing on Saturday.
On Tuesday, Cleveland police said they received information from the Lorain County Sheriff's Office that a body had been found and officers responded to the location.
The Lorain County Coroner's Office will determine the cause of death.
Cleveland police Commander James Chura told FOX 8's Kevin Freeman that investigators are looking into the possibility that Barron may have fallen down a trash chute and into a dumpster in the basement of Progressive Field; that's five or six stories below the section in which Barron was sitting for the concert.
The commander said Barron's concert ticket and identification were found with him.
The contents of the dumpster were later taken to the landfill where his body was found.
Tuesday night, Jason Aldean tweeted a message to Cory's family and friends.
My sincere condolences go out to Cory Barron's family and friends. My heart is heavy for you all and you are in my thoughts and prayers.

— Jason_Aldean (@Jason_Aldean) July 23, 2014
The Cleveland Indians released the following statement on Tuesday: "The Cleveland Indians are saddened by the news of Cory Barron's untimely death and wish to extend their sincere condolences to the Barron family and friends. We are cooperating with the authorities in their investigation and do not have additional comment at this time."   
 Keep it to FOX 8 News and FOX8.com for new details.