This is an archived article and the information in the article may be outdated. Please look at the time stamp on the story to see when it was last updated.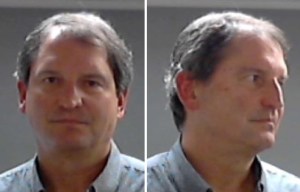 SOLON, Ohio — A Browns legend found himself in jail before Sunday's game.
Former quarterback Bernie Kosar will soon be facing a judge on a drunk driving charge.
Solon police say Kosar was stopped for speeding at 2:42 a.m. Sunday while driving east of Route 422. Officers detected a strong odor of alcohol and Kosar was the only person in the car.
Kosar was put through a series of field sobriety tests and was then placed under arrest for OVI.
"I'm surprised and also a little disappointed since he is such a role model for Cleveland and fans," said Michelle Sulzer of Solon.
Kosar has not played for the Browns in 20 years, yet he remains one of the most beloved players.
"Totally still love Bernie Kosar, been a fan forever. But it's unfortunate that he was drinking and driving. I don't support drinking and driving and I just hope the best for him," said Bryan Libovitz of Chesterland.
Kosar was released on bond and did attend the Browns-Bengals game Sunday. When approached by FOX 8 News, Kosar declined to comment on the drunk driving arrest.
He is expected to appear in Bedford Municipal Court Tuesday to answer to the OVI and speeding charges.