This is an archived article and the information in the article may be outdated. Please look at the time stamp on the story to see when it was last updated.
VALLEY VIEW, Ohio — The Cuyahoga County Animal Shelter is looking for furever homes for some very special pups.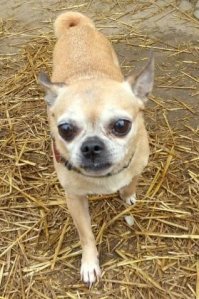 JB is a 7 1/2 Year old Chihuahua/pug mix male.  This tiny guy is a true cuddle bug and small enough to carry around with no problem at all.  He is a loving and sweet boy that you will fall for right away.  Come in and get the chance to meet this honey in kennel #63.
Werner is a 3-year-old American Bulldog mix male.  This guy is a big baby.  He is a gentle and sweet boy with a big head that you will want to cuddle and kiss.  If you are looking for a gentle giant then this is the one for you.  Come in and meet this amazing boy in kennel #1.
Teavana is a 6-year-old Jack Russell mix female.  This sweet girl is just a little shy but really loving and looking for a family to take care of her.  Don't delay on coming in to meet this sweet heart in kennel #14.
The shelter is located on Sweet Valley Drive in Valley View.
It's open Tuesdays, Wednesdays and Saturdays from 10:30 a.m. to 4:30 p.m., Thursdays and Fridays from 10:30 a.m. to 6 p.m., and Sundays from noon to 4:30 p.m.
More information on the dogs up for adoption here.
For more on the shelter, click here.