This is an archived article and the information in the article may be outdated. Please look at the time stamp on the story to see when it was last updated.
AVON LAKE, Ohio – Avon Lake police have released a sketch of a man suspected of breaking into a home in that city.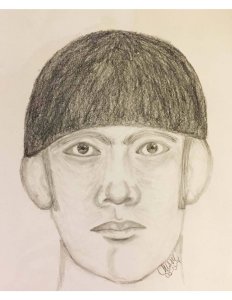 It happened on May 8th at around 2:40 a.m. on Hermann Drive. The homeowner told police that they had had a physical confrontation with a man inside of his home during a burglary.
The Ohio Bureau of Criminal Investigations helped with an artist's rendering of the suspect.
He is in his thirties and has a stocky build. He is about 6 feet tall and weighs about 200 pounds, with dark hair and dark eyes. At the time of the incident, he was wearing a black watch cap and a dark hooded sweatshirt.
Anyone who recognizes this suspect or has any other information on this is asked to call the Avon Lake police at 440-933-4567, or to email Detective Robinson at crobinson@avonlakepolice.org.