This is an archived article and the information in the article may be outdated. Please look at the time stamp on the story to see when it was last updated.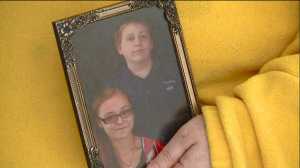 BARBERTON, Ohio —The father of two teens shot and killed in a Barberton home on New Year's Eve was pronounced dead Thursday.
John Kohler died from his injuries around 3:45 p.m. at Akron City Hospital.
An autopsy is scheduled to be performed on Monday.
Autopsies were completed Thursday on two teen victims in the shooting.
The deaths of Ashley Carpenter, 18, and David Kohler-Carpenter, 14, were officially ruled homicides.
According to the Summit County Medical Examiner's Office, Carpenter died of a gunshot wound to the head.  Kohler-Carpenter suffered gunshot wounds to the head.
The teens were visiting their father, John Kohler, 42, at his 7th Street Northeast home on New Year's Eve.
His girlfriend, Rhonda Blankenship, 38, was also shot, but survived.
A call for help was made around 6:50 p.m.
Authorities believe the motive might have been a robbery, although investigators aren't sure what, if anything, was taken.
READ MORE: Mother of Teen Barberton Victims Talks to Fox 8 News
Barberton Police Spokesman Officer Marty Eberhart tells Fox 8 that detectives had not yet spoken with Blankenship or Kohler before his death.
The family is planning a candlelight vigil at Lake Anna in Barberton for 8 p.m. on Friday.
Police still believe someone may have information or may have seen something that can help with their investigation. They are asking anyone with information to call Barberton police at (330) 848-6709.
Click here for continuing coverage on this story.