This is an archived article and the information in the article may be outdated. Please look at the time stamp on the story to see when it was last updated.
OLDHAM COUNTY, Ky. — Authorities are investigating a possible  connection between the abduction of a woman at a Northeast Ohio college campus and a shooting in Kentucky that happened Monday.
There was a chase through several counties in Kentucky that ended in gunfire Monday afternoon. Two people — a male and a female — both died, Kentucky State Police said.
The circumstances surrounding the deaths were not immediately released and neither person has been identified.
On Monday, authorities said 20-year-old Skylar Williams was abducted at gunpoint from a parking lot at the Ohio State University campus in Mansfield.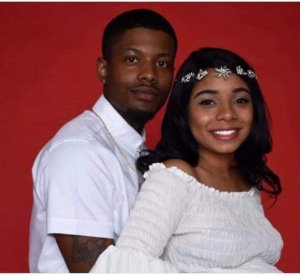 She was taken by Ty'Rell Pounds, 24, who is the father of her child. Investigators say he forced her into a rental car he was driving.
The I-Team on Tuesday learned she had filed previous police reports against the alleged suspect.