This is an archived article and the information in the article may be outdated. Please look at the time stamp on the story to see when it was last updated.
CLEVELAND, Ohio — Cleveland police now say seven people were hit by gunfire in a shooting outside an east side bar early Thursday morning.
It happened around 1:30 a.m. Thursday in the parking lot of the DPG Dog Pound Lounge on St. Clair Ave. near E. 186th St., police said.
A witness said that several women got into a fight in the parking lot outside the DPG Lounge when a man was hit with something. That's when several people pulled out guns and began shooting, the witness said.
Cleveland police said seven people were hit by gunfire. Three of them were in critical condition.
A large presence of officers and detectives remained at the scene several hours after the shooting. The scene was cleared by 6 a.m.
Police told FOX 8 that hundreds of people had gathered for an after-party following a music video shoot earlier in the evening at a nearby park and the bar parking lot. Police said nearly a thousand people were at the music video shoot in the park.
Video posted to Instagram showed a large crowd at the shoot in the bar parking lot as well.
Cleveland rapper Q Money posted on his Instagram page urging fans to gather at Mandalay Park at 5 p.m. Wednesday. The park is just a few minutes from the bar.
Q Money posted clips from the video shoot on his Instagram story.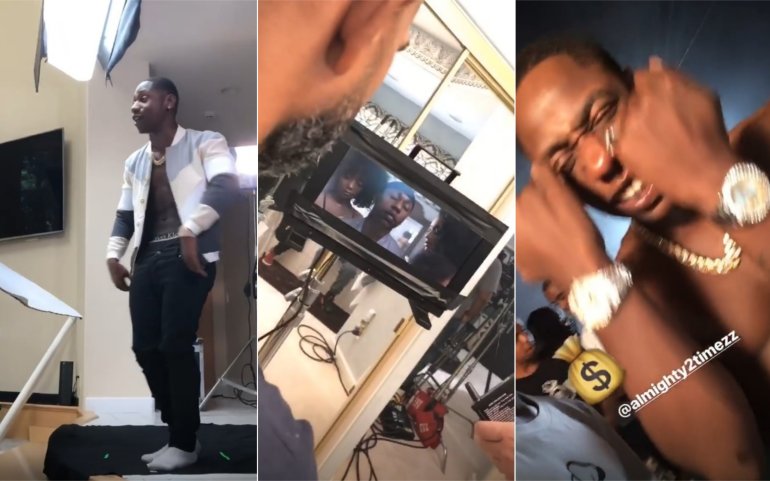 A witness told FOX 8's Jessica Dill that Q Money was at the bar when the shooting happened. The witness also said the bar got very crowded following the Beyonce and Jay Z concert at FirstEnergy Stadium Wednesday night.
Stay with FOX 8 News and FOX8.com for updates on this developing story.