This is an archived article and the information in the article may be outdated. Please look at the time stamp on the story to see when it was last updated.
AKRON- A Kent State University associate professor is facing charges after Akron police found him in a car with a 15-year-old boy that he met online.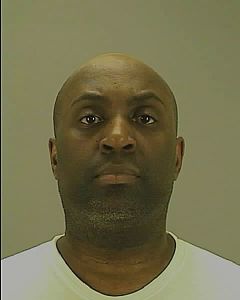 Akron police Captain Dan Zampelli tells FOX 8, 44-year-old Willie Harrell Jr. was arrested Wednesday night in a city school parking lot.
Zampelli says police received a 911 call of a suspicious vehicle in the parking lot of Smith Elementary School on Chester Avenue at around 11 p.m. Wednesday.
Police said when the officer approached the vehicle he ordered Harrell and the 15-year-old boy out of the car.
According to police, Harrell admitted to meeting the boy online and they agreed to meet for purposes of a sexual relationship.
Police said Harrell has been charged with attempted unlawful sexual conduct with a minor and importuning.
In a statement KSU spokesman Eric Mansfield told FOX 8, "University leaders are aware of the arrest, and Professor Harrell has been suspended pending the investigation. He will have no contact with our students, and his courses will be taught by other faculty members."