This is an archived article and the information in the article may be outdated. Please look at the time stamp on the story to see when it was last updated.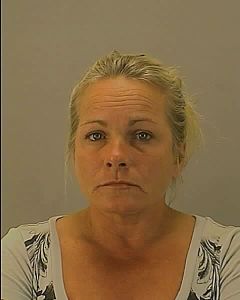 SPRINGFIELD TOWNSHIP, Ohio — The Ohio State Highway Patrol has made an arrest in a fatal hit-and-run accident that claimed the life of a 16-year-old Springfield Township boy.
According to Lt. William Weirtz, 46-year-old Dianna Vandyne, of Mogadore, was picked up on Thursday afternoon and arrested for tampering with evidence and felony hit-skip. She was taken into custody without incident.
Family members say Anthony Weakland, 16, was killed earlier this month while he was on his way to his sister's house. Weakland and his friend were walking along the shoulder of Albrecht Avenue, when he was hit from behind.
Autopsy results revealed Weakland died from blunt force trauma to the head. He was going into his sophomore year at Springfield High School in Summit County.
Before Thursday's arrest, loved ones had pleaded for the driver to come forward.
John Williams said, "It's so disrespectful. You couldn't get out and see if he's alright, call an ambulance, own up to your mistakes? It's wrong."
Vandyne is being held in the Summit County Jail pending an appearance in Akron Municipal Court.
Stick with Fox 8 News and FOX8.com for updates on this breaking news story as they become available.