This is an archived article and the information in the article may be outdated. Please look at the time stamp on the story to see when it was last updated.
CONNEAUT, Ohio - An arrest has been made in the case of a Conneaut woman killed in a hit-and-run accident as she walked to work Thursday evening.
Donna Westerburg, 59, had just left her home in the 200 block of Mill Street to walk to work at a local bakery. As she was walking across the street, she was hit by a vehicle. Westerburg was taken to the hospital and pronounced dead. The wife and mother lived in Conneaut her whole life.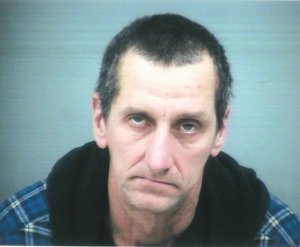 Conneaut police say that early Saturday morning, they received an anonymous phone call from someone who identified the driver as "Emmit" and said that he often spent time at his girlfriend's home in Conneaut.
A check of records showed that the identified suspect's mother had a red, 2010 Chevy station wagon registered in her name. Detectives had determined that a 2010-2015 Chevy Equinox was the car being driven by whoever hit Westerburg.
Police went to the home of the suspect's girlfriend and were met at the door by Emmit Aldrich, of Conneaut, who admitted that he was the driver of the car that hit Westerburg. A red, 2010 Chevy Equinox with heavy front-end damage was located in the garage of the house. It has been secured at the Conneaut Police Department.
Aldrich was arrested, and police report that any more information on this accident is still under investigation and may be released at a later date.
Fox8 and Fox8.com will have those updates as they become available.
***You can watch Fox 8's Suzanne Stratford's original story on this in the video box, above.***