This is an archived article and the information in the article may be outdated. Please look at the time stamp on the story to see when it was last updated.
CLEVELAND, Ohio — The children involved in an Amber Alert issued early Tuesday have been found and are unharmed, according to Cleveland police.
The children's mother is in custody.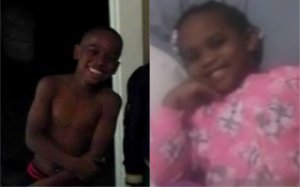 Police were searching for Armani Kelley, 8, and Anijah Kelley, 4.
They were with their mother, Arriel Bryant, 28, who was wanted in connection with a murder that happened Monday night.
Police responded to a home on Alhambra Road around 8:15 p.m. Monday for reports of shots fired.
That's where they found Richard Kelley, 35, with multiple gunshot wounds. He was pronounced dead at the scene.
According to police, they learned that Kelley had gotten into an argument with Bryant just before the shooting. Police said she left the scene in a vehicle with their two children. The vehicle was located a short time later, but Bryant and her two children were gone.
Police called Bryant a suspect in the shooting and believed she was still armed.