This is an archived article and the information in the article may be outdated. Please look at the time stamp on the story to see when it was last updated.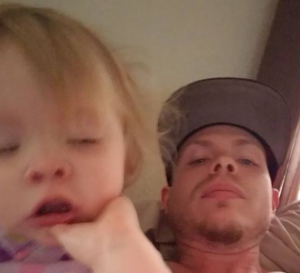 NEWARK, Ohio — An Amber Alert issued on Sunday for a 1-year-old girl, who was abducted by her father in Licking County, has been canceled, the Newark Police Department confirmed to Fox 8 News.
Keiria and Matthew Trent were found safe in the eastern part of the county a few hours after the alert was issued.
Keiria has returned to her home.  Matthew Trent was taken into custody and is facing several charges, police said.
The abduction happened at around 5 p.m. at a home in the 100 block of North 11th in Newark, a news release stated.
Police say 27-year-old Matthew Trent took his 1-year-old daughter from her home while she was being watched by her older sister.
Trent left with his daughter in a 2006 black Saturn Ion with red rims, with Ohio plate number GUF5050.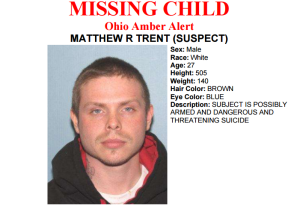 Officials were concerned that Trent was armed and dangerous, and that he was threatening suicide.