This is an archived article and the information in the article may be outdated. Please look at the time stamp on the story to see when it was last updated.
ALLIANCE, Ohio — It's not the type of post you see every day, especially on a police department's Facebook page.
Alliance police posted a couple of adorable photos of a goat and said, "I cant believe I'm asking this….but is this your goat? Found roaming the streets on Vincent Blvd."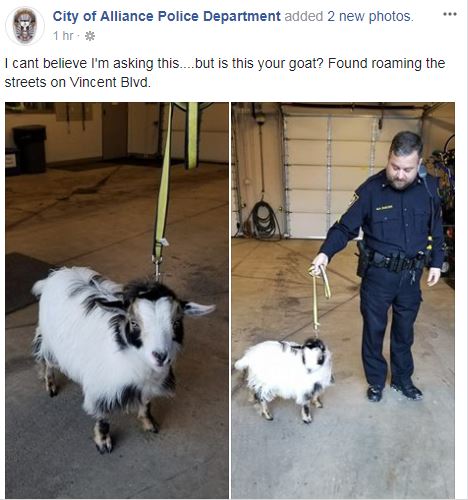 The post has already been shared hundreds of times in just an hour, and if the little sweetheart's owner can't be found, there are plenty of people ready to give the animal a loving home.
Some people are writing, "Not mine, but it can be!" "Awww! I've always wanted a goat." "I will give her a good home if no one else wants her."