This is an archived article and the information in the article may be outdated. Please look at the time stamp on the story to see when it was last updated.
AKRON – Akron police are searching for a homicide suspect after one person was killed and one injured during a shooting early Sunday morning.
According to Akron Lieutenant Rick Edwards, police arrived at a house party on North Howard Street around 2:30 a.m. and were flagged down by someone running on the sidewalk. The man who flagged them down had been shot in the foot.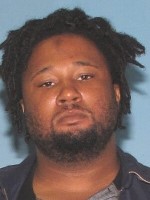 When police went inside the home, they found another man bleeding from a gunshot wound to his chest. He was taken to Akron City Hospital where he passed away.
The suspect, later identified as 31-year-old Antoine C. Bennett, has been charged with murder and a warrant has been issued for his arrest. He is about 5 feet 10 inches tall and weighs around 245 pounds. He has black hair, a beard and mustache.
He should be considered armed and dangerous. Anyone with information should contact Akron police.