This is an archived article and the information in the article may be outdated. Please look at the time stamp on the story to see when it was last updated.
AKRON, Ohio-- The Akron Police Department is searching for a man it says shot another man in a drive-by shooting.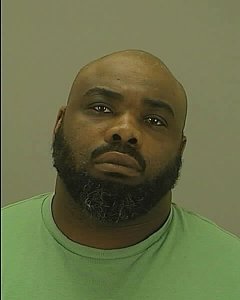 Colin Kirkland, 42, of Akron, is wanted for three counts of felonious assault and two counts of discharging a firearm into a habitation.
The shooting happened shortly before 7 p.m. Friday on Zahn Drive near Thurmont Road in Akron.
Police said the victim was outside an apartment with a woman and her 13-year-old daughter when Kirkland drove by and fired several shots. The 51-year-old man suffered a gunshot wound in his foot. The woman and the teen were not injured.
According to Akron police, stray bullets hit two apartments.
Kirkland is 5 foot 8 and weighs 260 pounds. He is considered armed and dangerous.
Anyone with information is asked to call the Akron Police Department Detective Bureau at 330-375-2490 or 330-375-2TIP, the U.S. Marshals Service at 1-866-4-WANTED, or the Summit County Crimestoppers at 330-434-COPS. Calls can remain anonymous.