This is an archived article and the information in the article may be outdated. Please look at the time stamp on the story to see when it was last updated.
AKRON, Ohio– An Akron man accused of stabbing his 78-year-old mother to death appeared in court on Tuesday.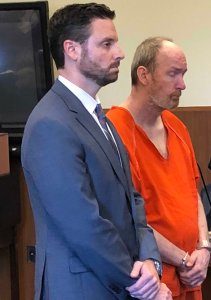 Michael Gleisinger, 49, pleaded guilty to involuntary manslaughter and failure to provide for a functionally impaired person. He will be sentenced on June 26.
The Summit County Prosecutor's Office said Gleisinger stabbed his mother Nancy, who suffered from Alzheimer's disease, on May 16, 2017. Police said they found her in the kitchen of a Crystal Street home with wounds to her chest and abdomen. The victim was taken to Akron City hospital, where she later died.
The defendant had mental health issues and was his mother's full-time caregiver, the prosecutor's office said.