This is an archived article and the information in the article may be outdated. Please look at the time stamp on the story to see when it was last updated.
AKRON, Ohio– An Akron man is in custody after police say he killed his grandmother.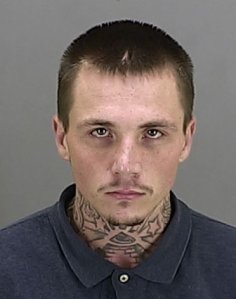 Officers were called to a house on Hudson Avenue near McKinley Avenue at about 10 p.m. Friday night.
Akron police said they found the victim, 70-year-old Lena M. Cline, had suffered several stab wounds. Her grandson, Nathan Craig Huff, 24, told police he went to her house and discovered she was dead on the living room floor.
Detectives interviewed Huff and decided to arrest him with Cline's death.
He's charged with murder, theft and safe cracking, and was taken to the Summit County Jail.