This is an archived article and the information in the article may be outdated. Please look at the time stamp on the story to see when it was last updated.
VALLEY VIEW, Ohio — The Cuyahoga County Animal Shelter has some awesome dogs up for adoption!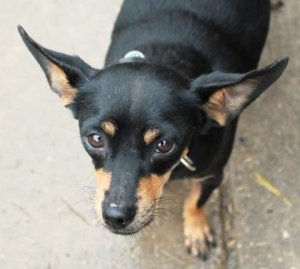 Othello is a 3-year-old Manchester Terrier mix male.  This little guy is super sweet once he gets to know you.  He is also a friendly little guy with others in the play groups here at the shelter.  Hurry in to meet this doll and have a chance to make him part of your family.  Othello is in kennel #67.
Shiba is a 6-year-old Akita/Shepherd mix female.  This gal finds herself homeless and sure is missing that comfort.  She is very sweet but would prefer not to have pushy siblings to bug her.  If you are looking for a mild-mannered buddy that knows about home living then come in and ask about Shiba in kennel #9.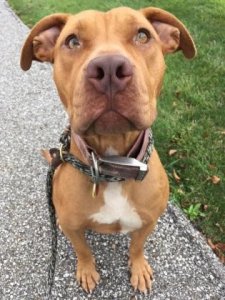 This sweet girl is Marley– a 6-year-old terrier mix. She isn't smiling for these photos but she has a great goofy grin and is a fun and playful girl. She loves to play catch, sits very nicely for cookies and is a total love bug. Come meet her in kennel #1!
The shelter is located on Sweet Valley Drive in Valley View.
It's open Tuesdays, Wednesdays and Saturdays from 10:30 a.m. to 4:30 p.m., Thursdays and Fridays from 10:30 a.m. to 6 p.m., and Sundays from noon to 4:30 p.m.
More information on the dogs up for adoption here.
For more on the shelter, click here.