This is an archived article and the information in the article may be outdated. Please look at the time stamp on the story to see when it was last updated.
CLEVELAND --Gloria Pointer, who was 14 in 1984, was found dead after she was abducted, raped and beaten while heading to school on the east side.
"For half of my life, I determined this morning, I have been actively involved in finding out what happened to Gloria," said Gloria's mother, Yvonne Pointer said Wednesday.
Prosecutors announced the arrest of Hernandez Warren, 58.  He has been charged with aggravated murder, but more charges are pending.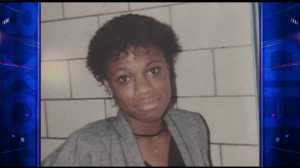 "Over the years, people would always ask, why don't you give it up?  But it's something inside just would not let it rest," said Pointer.
The arrest came after Rachel Dissell, a Plain Dealer reporter, recently asked authorities to review some old evidence in their possession.  Authorities said Dissell asked whether it was possible to rerun evidence, including DNA, through a database operated by the Ohio Attorney General's office.
Following that request, a DNA hit came back on April 26, 2013.  Warren was then arrested at his Cleveland home.  He will be in court on Thursday morning.
Dissell released a statement to Fox 8 News:
"Like everyone, I am thrilled for Gloria Pointer's family, especially her mother, who has supported countless victims of crime over the years. I hope that this development helps her get the answers she's been seeking for nearly 30 years. She deserves that much after such a tragic loss. If I played any role, by simply asking the questions a reporter is supposed to ask, I am grateful.  his job can be frustrating and grueling at times. But moments like this make it worthwhile."
Cleveland police said Pointer's death was the 157th homicide in 1984.  In 2013, her case is among the 12 cold cases solved by the department, on average, each year.
"This is a collaboration with the county, working with the city of Cleveland, working together," said Detective Lem Griffin.
"To all of the families out there of missing children and unsolved homicides, please don't give up," said Gloria's mom, Yvonne.
During a phone conversation with FOX 8 News, Ohio Attorney General Mike DeWine encouraged anyone involved in a crime to routinely ask police to repeatedly check DNA evidence. DeWine said he doesn't know enough about the Pointer case to comment on why authorities didn't check the database sooner.
*Read much more on the Gloria Pointer case here*