This is an archived article and the information in the article may be outdated. Please look at the time stamp on the story to see when it was last updated.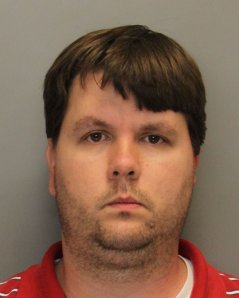 (CNN) — It sounded like a tragic accident.
A young father in suburban Atlanta said he was horrified to discover after leaving work last week that he had left his toddler strapped into his car seat on a day of sweltering heat.
The toddler died.
On Wednesday, investigators released new information that sheds light on why they charged Justin Ross Harris with murder and cruelty to a child in the death of his son.
Authorities in Cobb County, just north of Atlanta, released an arrest warrant that says Harris stopped for breakfast with his son at a Chick-fil-A that morning, according to WGCL.
The toddler's car seat was in the rear seat of the car. The warrant says Harris then drove to work and went inside.
It also states Harris returned to his car and opened the driver's side door several hours before he said he found his son in the backseat.
Their decision to arrest Harris has triggered vigorous debate, with many people saying police should not have charged the father after what seemed to be a heartbreaking accident.
Several hundred people have signed an online petition urging Cobb County District Attorney Vic Reynolds to drop the charges.
For more on this story, click here.