This is an archived article and the information in the article may be outdated. Please look at the time stamp on the story to see when it was last updated.
NEW YORK  — Actor Nelsan Ellis, best known for playing the character of Lafayette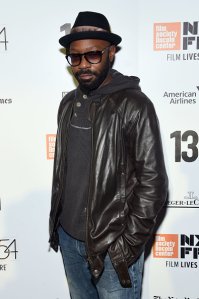 Reynolds on "True Blood," has died at the age of 39.
Ellis' manager Emily Gerson Saines confirmed the actor's death in an email Saturday. The Hollywood Reporter, which was first to report Ellis' death, quoted her as saying the actor died from complications of heart failure.
The Illinois-born actor, who studied at Juilliard, played the role of Lafayette on the HBO drama from 2008 to 2014, and more recently appeared in the CBS detective series "Elementary." He was also a playwright and a director.
Ellis also appeared as Martin Luther King, Jr. in Lee Daniels' "The Butler," and his film resume also included "The Help" and the James Brown biopic "Get On Up."
HBO said in a statement Saturday that it was "extremely saddened" to hear of his passing.
"Nelsan was a long-time member of the HBO family whose groundbreaking portrayal of Lafayette will be remembered fondly within the overall legacy of True Blood. Nelsan will be dearly missed by his fans and all of us at HBO," the statement read. HBO, like CNN, is owned by Time Warner.
"True Blood" creator Alan Ball added: "Nelsan was a singular talent whose creativity never ceased to amaze me. Working with him was a privilege."
Octavia Spencer, who worked with Ellis on "The Help," paid tribute to him on Instagram: "My heart breaks for his kids and family."
"True Blood" cast member Joe Manganiello, who played the werewolf Alcide, tweeted that Ellis was "a wonderful person, a pioneer, and a one of a kind artist."
And Sam Trammel, who played Sam on "True Blood," wrote on Twitter: "I don't know if I've ever seen the level of humility and kindness that came with the Magnificent Talent that Nelsan Ellis had. Miss u friend."