This is an archived article and the information in the article may be outdated. Please look at the time stamp on the story to see when it was last updated.
CLEVELAND– Saturday is Earth Day and Destination Cleveland has plenty of ideas on how you can celebrate.
EarthFest 2017
Saturday from 10 a.m. to 7 p.m. at Cuyahoga County Fairgrounds
With more than 270 exhibits on clean transportation, sustainable food, clean water and energy science, it's the longest-running Earth Day celebration in the country. Admission is $8 for ages 12 and up. It's $4 for children 2 to 11. Ride your bike or take RTA to get in for free.
Cleveland Bike Share
Every day, find a location here
Get around the city in a green-friendly way, plus get some exercise with University Hospitals Bike Share. There are more than 25 stations in Cleveland's popular neighborhoods like Tremont, Ohio City and University Circle. Download the Social Bicycle app to reserve a bike and pay.
Greater Cleveland Regional Transit Authority
Every day, schedules and maps here
Use another form of green transportation by hopping on an RTA bus to get around Cuyahoga County.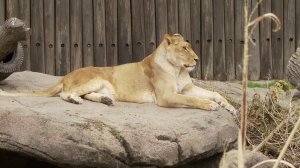 Cleveland Metroparks Zoo
April 22 from 10 a.m. to 5 p.m.
The zoo hosts its Party for the Planet event, with animal keeper meet and greets, hands-on programs and conservation displays. For regular hours and prices, click here.
Akron Zoo
April 22 from 10 a.m. to 4 p.m.
Live closer to Akron? Then go to the Akron Zoo's Party for the Planet and meet the animal ambassadors during the "Animal Superheroes" show. Learn about climate change, conservation and sustainable gardening. Dress like a superhero for the event and get 50 percent off admission. Click here for times and admission.
ExploreAFoot
Cuyahoga Valley National Park
Tour planning company ExploreAFoot can help you with the perfect hike through the Cuyahoga Valley National Park. Visit exploreafoot.com for booking information.
NatureVation Outdoor Adventures
Cleveland Metroparks
From biking to kayaking, there are so many ways to enjoy nature in Northeast Ohio. NatureVation provides guided adventures in the Cleveland Metroparks and more. Get details on the website.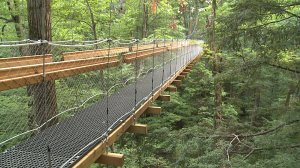 Holden Arboretum
Open daily from 9 a.m. to 5 p.m.
There are more than 20 miles of trails over 3,600 acres. The arboretum features the Murch Canopy Walk, 65 feet above the forest floor. Admission is $10 for non-members. Children ages 6 to 18 are $4, and children 5 and under are free. On Arbor Day, April 28, visitors can get a free seedling.