This is an archived article and the information in the article may be outdated. Please look at the time stamp on the story to see when it was last updated.
MENTOR, Ohio – In a 12-day span, the Lake Humane Society rescued close to 70 animals from three different homes.
Humane Officer Leanne Pike said they're not use to taking in this many animals at once and are a little overwhelmed.
"Two of the cases, the owners voluntarily surrendered the animals, which is great. It's just a lot of cats in those houses; 20-plus in one house, about 20 in the other. Then the third case is currently an investigation and there were 25 animals from that house," Pike said.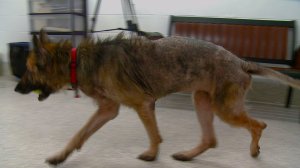 Many of the animals do need medical care, like Alla. She's a 6-year-old German Shepherd who is severely malnourished.
"She's not available for adoption, but we just want to show that these medical conditions can easily be prevented," Lake Humane Society Executive Director Lee Nesler said.
She said they desperately need donations at this point and appreciate everyone's generosity.
"We're not a huge shelter, so when you get 70 animals in such a short period of time, it really taxes the staff, both supplies, medical supplies and our staffing," she said. "Though I am proud to say all the individuals, both the staff and volunteers, have teamed together and are working hard to make sure these animals have the loving care that they need and deserve."
The shelter did receive good news recently. Classic Auto Group is planning to match every dollar in the shelter receives in donations.
If you'd like to adopt one of the animals or make a donation, click here.