This is an archived article and the information in the article may be outdated. Please look at the time stamp on the story to see when it was last updated.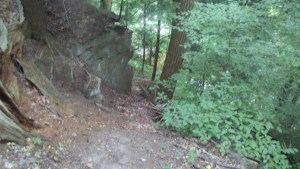 SAGAMORE HILLS, Ohio — Multiple emergency departments responded Sunday to assist with the rescue of five people stranded in the Cuyahoga Valley National Park.
Two sisters were "waterfall walking" with their five children along a steep hill at Brandywine Falls, when they began having difficulty with the climb, Fox 8's Jack Shea reports. Two of the older children managed to get to a safe area, but the sisters and their three younger children became stranded and called for help.
National Park Rangers, the Northfield Fire Department and the Valley Fire Department used rope to pull them to safety just after 5 p.m. No one was injured.
In a news release Sunday evening, the National Park Service reminded visitors to use caution when hiking around the Brandywine Falls, and to respect the closures and signs around the area.